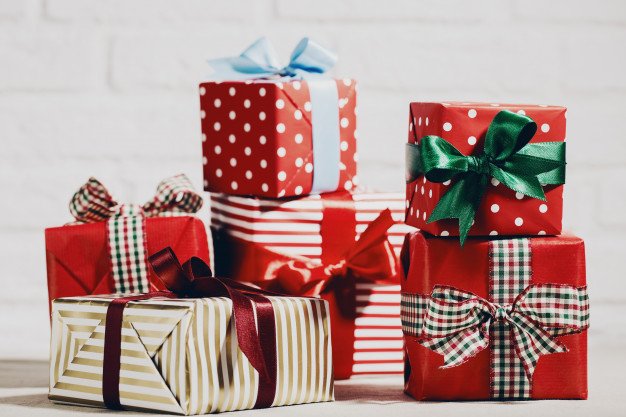 It's the season of giving and sharing, but it could be challenging for those enduring chronic pain to get something that could worsen their condition. Standard holiday gifts such as a massive box of chocolates can cause sugar inflammation - absolutely not ideal for those with arthritis. Or even a bottle of wine that they could hardly drink due to a conflict with their medications.
But there are several things a person with chronic pain would enjoy getting as a gift this holiday season - something that would make their life easier and more comfortable.
Here are ten-holiday gift ideas you can give to someone with back and knee pain that they'll surely love and appreciate.
10 Holiday Gift Ideas for People with Chronic Pain
1. Comfortable Clothing
Many of us are unaware that the clothing and accessories we usually wear can affect our back health and posture. Even wearing similar clothes each day can cause back pain as it restricts several body parts' movements. Wearing comfortable clothing can help shift the pressure on these areas. A comfortable sleeping attire like this one from Eberjey Long Pajama Set can be a great holiday gift for someone who loves to dress up yet stay comfy.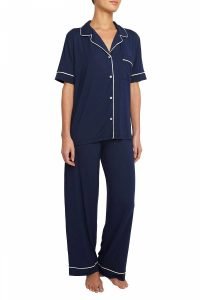 2. Electric Blanket
Electric blankets ease aches and pains by utilizing heat therapy - a method wherein heat is applied to an excruciating area and promoting an increased amount of oxygen to flow. This method then helps to reduce joint stiffness and inflammation while relieving muscle spasms. Electric blankets, like the Sunbeam Microplush Heated Throw Blanket are perfect for those who find it tough to sleep at night due to intense pain. It has a Thermofine warming system that senses and adjusts to deliver consistent warmth for hours.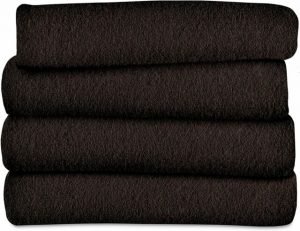 3. Heating Pads
Heat therapy expands the blood vessels of the muscles that surround the lumbar spine, increasing the flow of oxygen and nutrients to the muscles.
According to a 2016 study by the Journal of Clinical and Diagnostic Research, regular use of heat therapy using a heated water bottle reduced pain in some adults compared to those taking an oral pain reliever. Heat relaxes the tense uterine muscles, which on the other hand, also beneficial for menstrual cramps.
This heating pad for back pain and menstrual cramps from Mighty Bliss is an excellent present for this holiday. It's made with soft micro-plush fibers and has a moist and dry option for convenient wash, suitable for those suffering from cramps and back discomfort.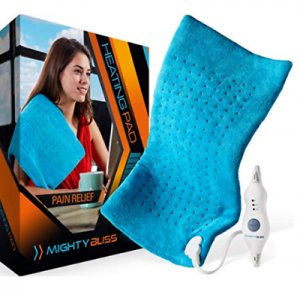 4. Massage Chair
Although having a massage chair may be luxurious, this item can also offer utmost relaxation.
Having a massage chair conveniently at home helps keep your back loose and free from tight muscle and discomfort.
It has a combination of motorized nodes running up and down the chair's length, which vibrate and press the body, getting right into the stiff and tight muscles.
It also has airbags that inflate and deflate, as well as heat to help the body relax fully, releasing any tension from within.
If you want to be extra with your holiday present, this Full Zero Gravity Massage Chair from Ideal Massage is perfect. It features excellent massage programs such as Full Body Stretch, Swing, Full Body Massage, Relax, and many more.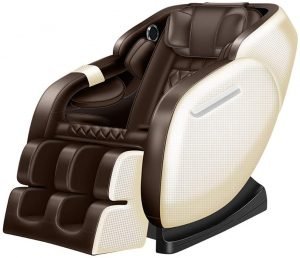 5. Acupressure Mat
Some were seeing great results when using the acupressure mat to reduce or eliminate their nagging back pain. Acupressure mats are used to treat muscular or skeletal-related spine issues such as sciatica and even stress-induced pain. Aside from that, it can also treat various other physical and mental difficulties when regularly used. Some may notice a reduction of their insomnia, headaches, gastrointestinal issue, foot pain, and more.
You can check out ProsourceFit Acupressure Mat and Pillow Set to help relieve your loved one's back and neck pain while providing them a much-needed relaxation. It has a cushioned foam mat that is large enough to conform to the back entirely. It also includes a pillow covered in acupressure points to provide adequate neck support and pain relief. What makes it even more convenient is it's portable and can be brought and used anywhere. This mat can be a suitable gift for someone who has spare time at home to lie down and relax for about 45 minutes.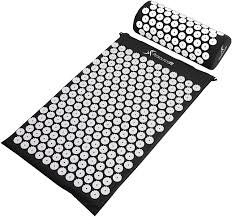 6. Knee Pillow
Knee pillows are small pillows ergonomically made to fit between the knees. It promotes spinal alignment, particularly for side sleepers, to prevent the upper knees from resting on the lower knee, resulting in back misalignment and pain. Side sleepers can benefit from knee pillows by placing them between the knees, while back sleepers can put them beneath the knees.
This Orthopedic Knee Pillow from ComfyCentre, made from ultra-elastic materials, are proven to work against any lower back pain. It is specifically designed using Ultra-Dense Pure Memory Foam™, which is 19X more effective, breathable, and long-lasting than regular foams in the market. It instantly adapts to the body shape and stays in shape all night, leaving a good night's sleep and a relaxing feel upon waking up.
7. Weighted Blanket
Weighted blankets are commonly used to reduce or regulate the symptoms of sleep disorders, restless leg syndrome, arthritis, mood disorders, post-traumatic stress disorder (PTSD), and general stress. Research says that incorporating a weighted blanket therapy can produce various physical connections containing an abundance of positive impacts on the hormones, which can influence your mood and stress levels.
If you're looking for a perfect, cozy gift, go for Simba Orbit Weighted Blanket. This high-quality blanket conforms to the body perfectly. It is filled with thousands of weighted glass nano-beads to help the body relax and has a removable outer cover for effortless washing.
8. Ergonomic Chair
Another primary culprit of back pain is sitting excessively. Those who are required to sit for an extended period of hours each day is at risk. To prevent this problem, having an ergonomic chair with generous support and adjusts easily keeps the core muscles engaged while sitting. Look for a fully adjustable chair to encourage your loved one into a healthier sitting position.
A great chair we can recommend for office or home use is the Herman Miller Aeron Chair. This ergonomic chair allows the core muscles to stay engaged while sitting to prevent the muscles from weakening while supporting the back.
9. Lumbar Support
Lumbar support pillows provide adequate compression and support for the lower back, allowing it to heal. They typically fit around the waist, with a steel or plastic plate attached.
Although some studies have revealed that wearing a lumbar support tool can cause adverse effects, such as skin lesions, gastrointestinal disorders, and higher heart rates, this issue is rare. It typically happens if the device isn't worn correctly and can be avoided by wearing an undershirt.
When searching for a lumbar support pillow, it's best to invest in a high-quality one, such as ComfyCentre's Orthopedic Lumbar Support—produced from high-quality and breathable memory foam for long-lasting comfort. It also has an adjustable strap attached to the back cushion to adjust the pillow's height for maximum support. If you know someone working at home or in the office for an extended period, this is an ideal gift as it immediately relieves lower back pain from sitting long hours.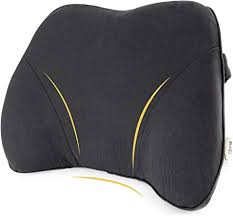 10. Massage Foam Rollers
Foam rollers are essential and convenient to use at home to achieve a do-it-yourself massage. It's beneficial for cramped back muscles due to excessive workouts or extended periods of sitting. This tool is also commonly used by physical therapists and athletes to relieve adhesions, improve circulation, lessen delayed-onset muscle soreness, and enhance the range of motion.
If you're looking for a foam roller with superior strength and can withstand any workout environment, go for the LuxFit High-Density Foam Roller. It's made up of molded polypropylene foam technology weighing 2 lbs. per cubic foot density. It has a smooth surface that prevents the roller from losing its shape over time.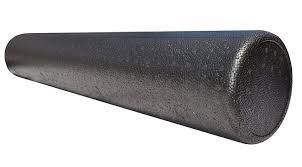 Rounding Up
Getting someone a gift to alleviate their pain is probably the best gift you could ever give this holiday season. I hope these few gift ideas will help you decide what to gift for your loved ones that will surely improve their health and ease the pain they feel in their body. Give the gift of good health!