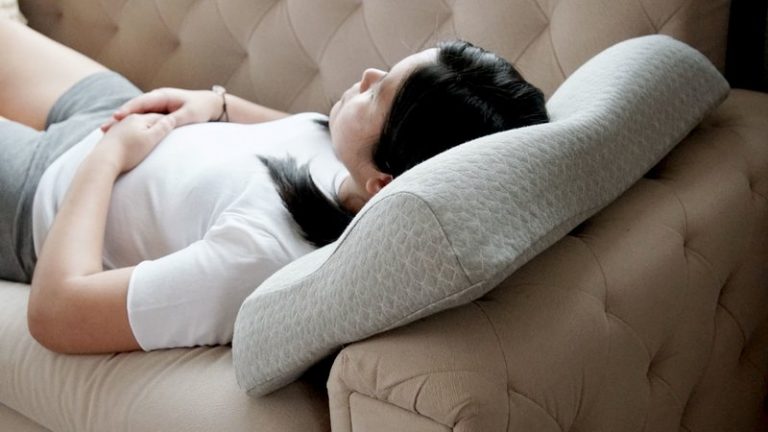 Seventy-four percent of all sleepers are side-sleepers making it the most prevalent sleep position. While sleeping on your side isn't undoubtedly bad for your spinal alignment, yet it causes pressure on your joints and back, that's why choosing the right contour memory foam pillow is essential and beneficial.
Side-sleeping leaves your head higher than your mattress, so having a pillow with enough space to keep your neck and upper back aligned is highly recommended. A pillow with a more elevated space is vital for side sleepers, so take a firmer pillow if you sleep, preferably on your side.
In this article, you'll learn how contour memory foam pillows benefit side-sleepers, but first, let's tackle some facts about memory foam and few factors about this type of pillow.
What is Memory Foam?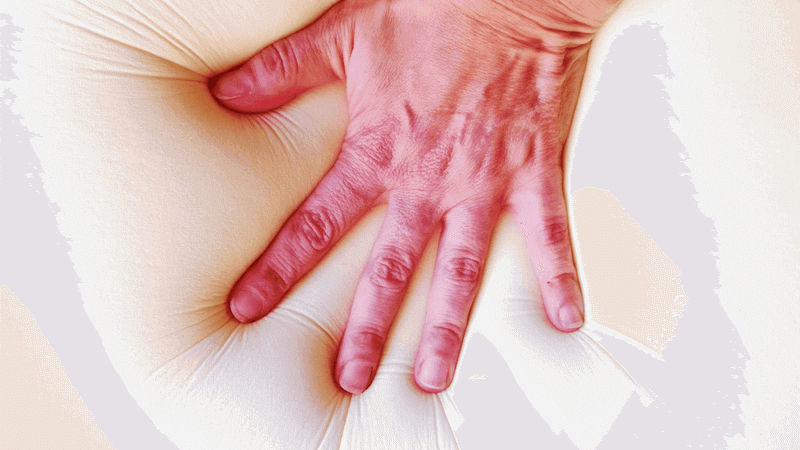 Memory foam is derived from the combination of polyurethane and elements that provide contour to your body. Memory foam is also known as visco-elastic. It describes two concepts:
viscosity - resistance to flow when pressure is applied
elasticity - ability to contour and revert to its original shape
Combining these two factors enables you to get a pillow with the perfect amount of comfort and support.
What Makes Contour Memory Foam Pillow Unique?

One of the most standard types of memory foam pillows is contour memory foam pillow, which is made out of a piece of memory foam cut out to form into a usual sizing of regular pillows (such as king, queen, double).
Contour memory foam pillows are unique as they have features such as two ridges on the lower and upper part of the pillow, leaving a shallow crease in the middle dedicated for your head. Due to its shape, the lower part supports the neck, ensuring that it remains in line with the rest of your head.
How Contour Memory Foam Pillows Transform The Way You Sleep?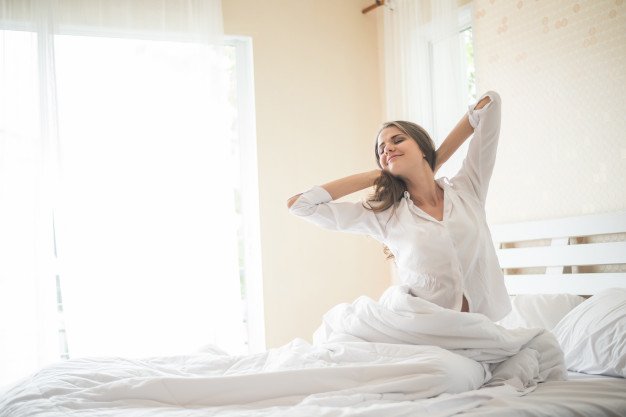 "Memory foam can alleviate pain by relieving painful pressure points," says Dr. Kathy Gromer, sleep specialist for Minnesota Sleep Institute in Minneapolis. "However, it can't be used for patients experiencing sleep apnea or other sleep-breathing conditions."
When you're lying in contour memory foam pillow, the body's heat helps to mold the particular points, supporting the body's curves and natural lines. This way, it helps alleviate pain and thus promotes more restful and comfortable relaxation, overall, transforming the way you sleep.
Many side sleepers can feel uncomfortable upon waking up. This situation is due to the lack of support in the neck. You'll notice a feeling when you wake up like you're raising your shoulders all night to counterbalance the space between your mattress and neck, which is not good. However, contour memory foam pillows are designed to nestle into your neck and provide adequate support, so your shoulders don't need to do it.
Contour Memory Foam Pillow vs. Regular Pillow

Contour memory foam pillows offer many advantages compared to traditional pillows. They're more comfortable since they adapt to the shape of the head and shoulders. Unlike traditional pillows, this kind of pillow doesn't push your head upwards while sleeping; instead, it accommodates well with your sleeping position.
Read more information about the comparison on Memory Foam Pillow vs. Regular Pillow here.
6 Health Benefits Of Contour Memory Foam Pillows
Contour memory foam pillows offer several health benefits due to its heat reactive cushioning insulator. Applying pressure on the pillow along with heat helps mold the foam in itself to conform with the object.
Were you not convinced yet? Below are six health benefits that may help you decide on investing in a contour memory foam pillow.
1. Pain Relief

One of the primary benefits of using contour memory foam pillows is that they reduce the amount of pain you endure while lying in bed. Most often, the pain is located in various parts of the body, but these pillows offer relief in the neck and back area.
Contour memory foam pillows help alleviate pain due to its lighter material compared to other types of pillows. While there are plenty of pillows specifically made to support injuries, contour memory foam pillows are far better in providing relief and comfort.
2. Spinal Alignment

Aside from alleviating your pain, contour memory foam pillows are also beneficial to keep your spine aligned. Regular pillow tends to push your neck upwards while sleeping, knocking out your spine alignment, which leads to discomfort or injuries in the long term.
Since contour memory foam pillows obtain this unique feature of molding themselves to the head, they enable you to sleep in a more comfortable and natural position at night, especially if you're a side sleeper. When you're sleeping in the right position, you will be able to keep your neck aligned with the rest of your spine and reduces the risk of any forthcoming chronic pain and sleeping discomfort.
3. Hypoallergenic
Contour memory foam pillows are ideal for those with allergies compared to traditional pillows. People who prefer to use this type of pillow experience lesser complications from respiratory allergies as they tend to retain less dust.
4. Firmness

Contour memory foam pillows are available in ranging qualities of firmness than traditional pillows. While traditional pillows offer a relatively small range of durability, contour memory foam pillows have a more extensive range of firmness options. The firmness of traditional pillows depends on their material composition. And when you adjust the density of contour memory foam pillow that they're made of, its firmness changes.
Since this type of pillow is firm, it is ideal for side-sleepers as it provides additional neck and shoulder support. Its natural contouring properties help maintain the spine and neck in its natural alignment.
5. Support

Support is another feature of contour memory foam pillow, which is similar to firmness. Materials filled in regular pillows compress over time and lose support. Sleeping with your upper body out of alignment can lead to interrupted sleep and discomfort upon waking. It's also easier to fall asleep with the right amount of support as well.
6. Hygienic

Contour memory foam pillows are a lot hygienic than regular pillows. These pillows are much easier to clean as they are not enclosed, and the insides are washable. The longer you use a traditional pillow, the more sweat and other dirt will end up trapped through the exterior and inside the pillow, making it difficult to clean.
Conclusion

If you're one of the many individuals suffering from poor sleep quality, it's time for you to make a switch. Contour memory foam pillows provide comfort, added support, better sleep, and the desired relaxation you need the most. Start your research now and consider replacing your regular pillow, and your body will thank you for that choice.
Get a comfortable pain-free night with our high-quality knee pillow. It provides optimal support for your knees made of Ultra-Dense™ Memory Foam that instantly adapts to your body, relieving pressure and eliminating knee pain.