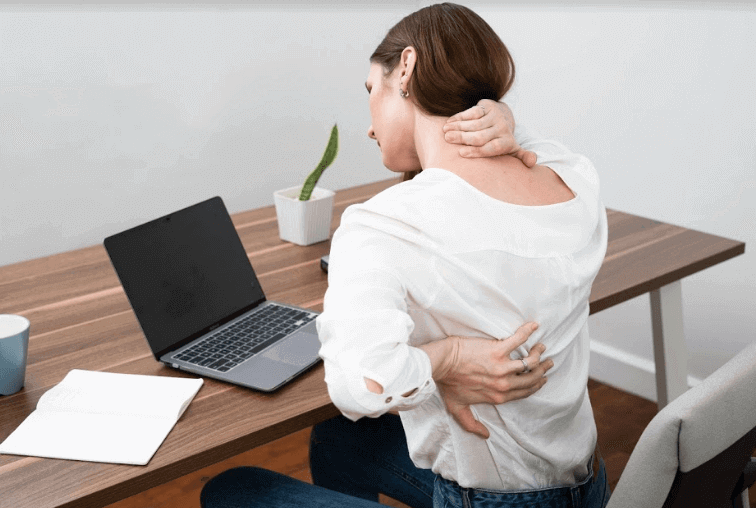 The majority of the US population is currently working from home due to the pandemic. While this set-up has plenty of benefits – avoiding the commute, no need for dress-ups, greater flexibility, more time spent with family, some reported that after months of being away from the office due to lockdown, many find themselves having dreadful downside: back pain.
Without a proper desk, monitor, and adjustable chair, you'll most probably find yourself hunching or slouching at your sofa, dining table, or even in bed when you're at home. Improper workspace designation and poor ergonomics, combined with distractions and uncontrollable noises, can cause mental, emotional, and undoubtedly physical stress.
Fortunately, it's never too late to optimize your work-from-home set-up. All we need is to re-envision "working from home" by creating a thoughtful plan, so you can achieve more free time, lessen overall stress, and enhance your well-being.
What Causes Severe Low Back Pain?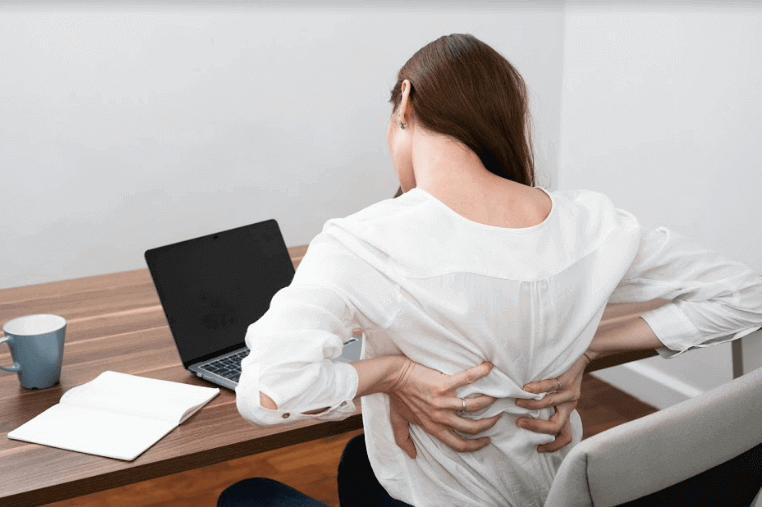 Our office is defined as an ergonomic place, where efficiency and maximum comfort can be attained while working. In this new normal situation, we spend the day working at home - and this place isn't ideally the best example of an ergonomic space.
It's commonly assumed that severe low back pain when working is always linked to the chair you sit in, yet that isn't the case. Although your chair can also be a factor, there are other considerable factors alongside that.
Laptop
Compared to our actual workspace in the office, our homes lack ergonomic equipment, and one typical culprit (that we commonly neglect) is our laptops.
Laptops are commonly used nowadays since they're compact and more convenient than desktops. Yet, they also have their downsides.
Users are forced to end up in an awkward position while working. When the screen is at the proper height, the keyboard is too high. When the keyboard is at the appropriate height, the screen is too low. This malpractice compromise between the faulty neck and head position, as well as inadequate hand and wrist posture.
According to Dr. Lori Rubenstein Fazzio, a professor at Loyola Marymount University, laptops were designed explicitly for travel usage and aren't intended for long-term use at a desk. Yet, it's commonly used now for about seven to eight hours per day."
Chair
Kitchen tables are typically too high, making it particularly related to regular chairs we sit in when working at home.
If your work surface is too high, it prompts the shoulders to shrug up, your elbows to bend inaccurately, and your wrists to overstretch.
Stress
Sometimes, it's not just your work-from-home setup, but also what's happening around you.
People often find it difficult to set boundaries and balance working and managing responsibilities at home. Distractions are also present, especially if you have children, causing heightened psychological and social stress. In return, this stress can bring harm to our bodies.
"Stress manifests as physical pain, as we tend to keep it in our bodies," says Dorsey. "People might stiffen their jaws without recognizing it, while some hold their burden in their lower backs. Our bodies have different ways of grasping the stress, but will eventually lead to even more discomfort and an amplified risk of injury."
How to Avoid Severe Low Back Pain When Working at Home?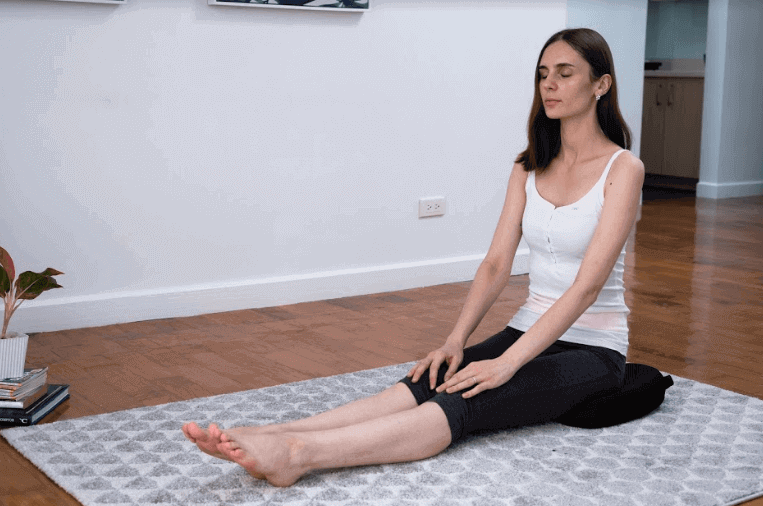 1. Avoid slouching
Typically, we naturally slouch while working on the sofa or bed. To somehow avoid this situation, try to simulate your office working environment. Even though you have no dedicated office, you can attain a healthy, proper sitting posture by sitting in a natural position on a table or breakfast bar.
2. Take a walk
Movement is a vital key to avoid sprains or spasms, which are common when you're sitting at your desk the entire day. That's why it is recommended to get up and move around every 15-20 minutes.
Set a timer and leave it on another side of your room, so when it goes up, you'll need to get up and turn it off.
3. Refrain from looking down
Frequently looking down on your laptop can contribute to neck pain. To minimize any neck strain, keep your natural forward-looking posture when sitting. You can also install a computer monitor alongside your laptop.
4. Boost laptop height
Ideally, your laptop screen should be leveled with your eyebrows. You can find equipment online such as a laptop stand to even out the surface of the laptop. You can also use books, boxes, or anything similar you can find at home to boost the height.
5. Opt for keyboard and mouse
You can also go for peripherals such as a keyboard and mouse to go with your laptop. Make sure the keyboard suits you - use a smaller keyboard if you have small hands. Keep the mouse as adjacent to the keyboard as possible to prevent unnecessary and awkward shoulder movements.
6. Utilize a back-support tool
If your chair lacks proper back support, added pressure is exerted on your spine that might harm you in the long run. Sitting on breakfast tools is also not recommendable as they don't have a backrest.
The best way to add comfort and support to your regular chair is to add pillows or grab a towel and wrap it up using an elastic band to mimic a "lumbar roll". But if you have the means to buy actual lumbar support, you should have one. It's an excellent investment for your spinal health, especially if you endure severe low back pain while working. You don't feel the need to wrap some towels and stack multiple pillows to imitate this tool.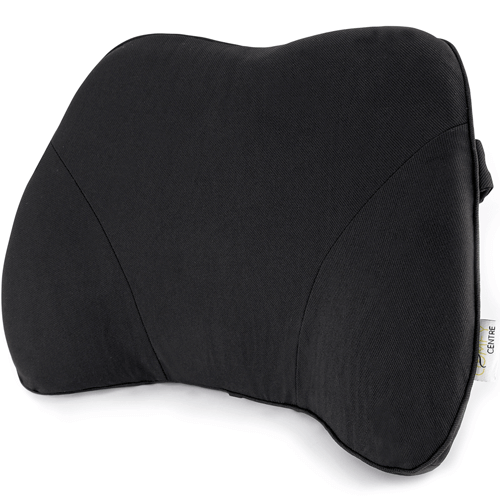 Specifically designed with ultra-elastic materials, this orthopedic lumbar support is proven to relieve any lower body pain. It is firm enough to reduce the pressure in your coccyx, spine, and legs to efficiently avoid back pain and stressed legs.
7. Don't forget to stretch
As much as office ergonomics, stretching is also essential to avoid severe low back pain. Consider some light exercises during your lunch break. Exercise helps strengthen your muscles, making them less prone to injury.
Place your hands on your glutes and stretch backward, look up to the ceiling and give it a nice stretch. It helps you relieve that tension build-up the entire moment you've been sitting.
Conclusion
If pain and discomfort persist, talk to your doctor, or see a physical therapist for ergonomics consultation at home.
It's much better to optimize your workspace set up at home as early as possible for you to quickly resolve your concerns, at the same time, improve your overall health and well-being during the new normal. Remember, always listen to your body.