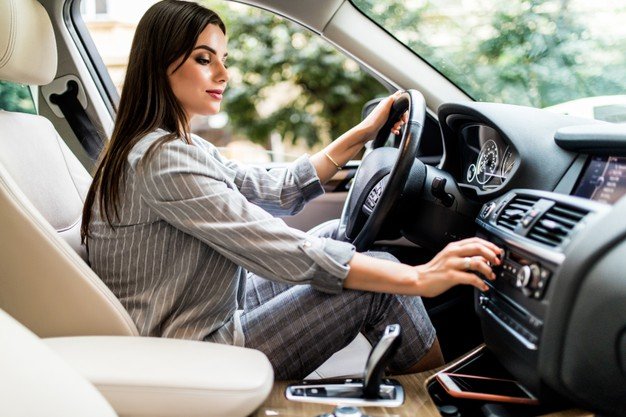 An excellent car seat cushion can play an essential role in maintaining good posture while driving. Whether you're a car commuter or traveling long distances daily, this is particularly important. Spending countless hours in the driver's seat can soon take a toll on your body.
The lack of cushion in your car seat is not only uncomfortable, but it can also be detrimental to your health. According to a Men's Health article dated 2015, damage to your back can occur if you drive with a wrong posture for extensive periods.
While there are plenty of selections out there, we suggest sticking with cushions produced from quality foam and has an easily detachable, machine-washable cover. Below are a few best car seat cushions for long drives recommendations we've collected to help you aim for a better commute experience.
What to Look for in Car Seat Cushions for Long Drives
Support

Look for a car seat cushion that provides support for your back that doesn't collapse despite your body's pressure and weight. Regardless of the material used, it should sustain its shape for long hours of use and still supportive after a few hours as to when you first sit down.

Breathability

A nice and cozy cushion might be comfortable while driving, but during the summer, you'll likely have a sweaty back with this type of cushion, which can make you feel even hotter. An excellent car seat cushion for long drives should be breathable and absorbs moisture from a sweaty back.
Quality & Durability

Since a car seat cushion can get worn-out, choose a cushion made of durable and quality materials that can stand up over time. The cushion should comprise a strong fabric that's tough to rip, and the filling should be reasonable and high-quality.

Ergonomic shape

Whether you're looking for a car seat cushion that cradles your seat or searching for a full seat and back shape, an excellent car seat cushion should be ergonomic and conform to your body. Synthetic materials that match your back's shape and support your back's lumbar region will prevent it from getting sore over prolonged periods of sitting.
Top 5 Car Seat Cushions for Long Drives
Editor's Pick: ComfyCentre Orthopedic Seat Cushion
ComfyCentre's sleek and classy seat cushion comfortably contours your body while providing optimal support to your back and rear. This cushion comes in two design variations: U shape (removes pressure on the coccyx) and W shape (alleviates pressure in the legs), which allows the users to choose what suits them the most.
Clever Yellow Car Seat Cushion with Strap
This 3-inch high-wedge cushion from Clever Yellow's aims to improve posture while relieving pressure on the lower back and hip. This cushion is mainly invented for driving, which has an adjustable strap that goes around perfectly to the back of the car seat and can also be easily attached to an office chair.
The memory foam used for this cushion is covered with mesh material on the outside, giving it a breathable and heat-wicking feature, especially on hot, summer days of long drives. The cover is also removable and hand-washable. Customers prefer this cushion for long drives due to its adjustable strap that prevents the cushion from moving around and easily adjusts to match the user's preferred angle and height.
Purple Portable Seat Cushion
This portable seat cushion from Purple is not just for long drives but any type of seating. This seat cushion can fit on your office chairs or the kitchen table at home. If you're traveling frequently and spend a lot of time in the car, you might want to check it out. It has cooling pockets that help control your temperature and keep you comfy during long trips.
This cushion is made from Hyper-Elastic Polymer that cradles the body as it sinks into the air pockets to prevent pain and discomfort. The air pocket feature keeps the air circulating through the cushion, so you don't have to worry about that sweaty, damp feeling during the summer. This feature is also beneficial for people with allergies as it has a higher level of air circulation than other cushions. The cover is also machine-washable for easy washing.
Conformax Gel Car Cushion
Conformax features a unique take on their gel car cushion, which has full support throughout the seat and back. The Conformax combo set offers a seat cushion paired with a fully adjustable cushion specifically for the back. It allows the user to adjust the back cushion as high as they need to suit their car seat's height or shape.
Everlasting Comfort 100% Pure Memory Foam Luxury Seat Cushion
Everlasting Comfort 100% Pure Cushion also features a tailbone cut out made from memory foam which conforms to body's shape as it warms up. Many users were satisfied with this cushion as it doesn't flatten down under a lot of weight. Instead, it retains its shape and stays supportive, wide enough to accommodate all contours and sizes. This cushion also features a soft and flexible cover, easily removable for washing.
Users with disc issues or experiencing leg numbness also find this cushion incredible as it relieves the pressure off the back of their legs, promotes better circulation, and takes off pressure from the nerves in the back of the legs. This car seat cushion is an ideal option if you prefer a wedge cushion over a standard seat cushion.
Dealing with Back Pain While Driving
It can indeed be a painful experience driving your car with back pain going on for an hour or more. Bumpy roads and uncomfortable positions with a limited range of movement will highly impact your pain management capabilities.
Be Comfortable
Always prioritize your comfortability when planning for trips. Minor irritants at the beginning of a long trip can worsen down the road. Empty your pockets from bulky objects that may prompt you to sit with your spine out of alignment.
Sit Straight
Sometimes the best remedies for low back pain doesn't seek medication at all; instead, implement simple posture modifications:
Sit up straight, with your knees placed a bit higher than your hips.
Sit as close to the steering wheel while driving to avoid feeling the need to reach for the wheel.
Keep your chin held up to allow your head to sit directly on top of your spine, improving your posture.
Use a car seat cushion, small pillow, rolled-up towel, or folded clothing between your lower back and the seat to sustain the inward curve of your lower back.
Bring Cold Pack
If you already endure back pain, you don't need to cancel a vital task simply because you can't drive yourself. Instead, you may bring an ice or cold pack with you and apply it on your itching back to alleviate any inflammation.
You may visit your nearby pharmacy to purchase an ice pack or improvise and store it in your car if needed.
Invest in a Seat Cushion
The car vibrations can worsen back pain significantly if your car tires are not in good condition. Also, the shock absorbers that reduce car vibrations may eventually be worn out. These factors may generate several vibrations in your car, which may lead to or increase your back pain.
Although the first thing you should look for is a mechanic to fix this issue, it is still highly recommended to use car seat cushions. This cushion helps in absorbing the shock. The addition of a cushion on your car seat can also help relieve pressure points. They're designed for alleviating the pressure of the tailbone, promoting proper sitting posture while driving.
Conclusion
Whether you're driving or just being a passenger, sitting for prolonged periods puts a strain on your body. No one likes to feel discomfort in the car while going on a trip.
One should not place his back at risk during long drives; even a three-hour-long drive can immediately become a stressful scenario if no actions are taken.
Postponing your awesome road-trip due to back-pain can be exhausting, but taking immediate action and resolve the problem by following proper posture changes and an excellent car seat cushion for long drives may save you from distress.